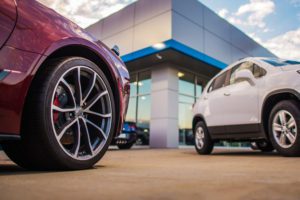 Car insurance is a legal requirement that protects drivers from financial liability in case of an accident. Every state in the United States has its own minimum car insurance requirements, which vary depending on the state's laws and regulations. Knowing the minimum car insurance coverage required in your state is important to ensure you meet the legal requirements and avoid any potential legal and financial issues.
Minimum Coverage Needed Car Insurance State: Montana
Montana is one of the states in the U.S. with relatively low minimum car insurance coverage requirements. Specifically, the minimum insurance coverage required includes 25/50/20 coverage limits, which translate to:
Bodily injury liability coverage of $25,000 per person and $50,000 per accident.

Property damage liability coverage of $20,000 per accident.
It is important to note that these are the minimum coverage limits required in Montana. Other states may differ, and we are proud to operate in most states West of the Mississippi. While these limits are enough to operate a vehicle legally, they may not be sufficient to protect you financially in case of an accident. We strongly recommend higher limits to those we speak with.
Financed or leased vehicles
Although state insurance requirements only require liability coverages (those coverages payable to others), your financial institution may also need physical damage coverage on your vehicle to protect their investment if you have a loan or lease.
Paradox Insures: Trusted and Dependable
Choosing the right car insurance coverage can be a challenging and confusing process. Fortunately, Paradox Insurance Agency is here to help you navigate the complex world of car insurance. Our team can help you choose the right car insurance policy for your needs and answer any questions about car insurance coverage requirements.
Understanding the minimum car insurance coverage requirements in your state, including Montana, is crucial to ensure you protect yourself legally and financially while on the road.
#paradoxinsures #minimumcoverage #carinsurance