Daycare Insurance Coverage
Operating a daycare center entails taking care of young children and providing them with a safe and nurturing environment.
As a daycare owner, you are responsible for the well-being of these children while they are under your care.
To protect your business, your employees, and the children you serve, it is essential to have the appropriate insurance coverage.
Most states require some form of insurance for licensed daycare services. Of course, the minimum coverage required may not be the appropriate coverage for your situation. Below are coverages most commonly associated with insurance for childcare facilities, schools, and nurseries.
This type of insurance is crucial for any business, including daycares. It covers claims related to bodily injury, property damage, and personal and advertising injury. In the event a child is injured while at your daycare, or a parent or visitor suffers an injury on your property, general liability insurance can help cover the associated costs, such as medical expenses and legal fees.
Professional liability insurance, also known as errors and omissions insurance, protects your daycare business against claims of negligence, errors, or omissions in the services provided. This coverage is essential for daycare providers, as it can protect you if you are accused of failing to properly supervise a child, administer medication, or follow proper safety protocols.
This coverage is necessary to protect the physical assets of your daycare, including the building, furniture, playground equipment, and other contents. Commercial property insurance covers damages or losses due to events such as fire, theft, vandalism, and natural disasters. It is essential for ensuring that you can repair or replace damaged property and continue operating your daycare.
If you employ staff at your daycare, workers' compensation insurance is required in most states. This coverage protects your employees in case they suffer work-related injuries or illnesses. It can cover medical expenses, lost wages, and disability benefits. Workers' compensation insurance also protects your business from potential lawsuits by injured employees.
If your daycare uses vehicles for transportation purposes, such as picking up or dropping off children, you'll need commercial auto insurance. This coverage protects you from financial losses related to accidents involving your daycare's vehicles, including liability for bodily injury or property damage and coverage for the vehicle itself in case of damage or theft.
Unfortunately, child abuse or molestation can occur in daycare settings. This type of insurance provides coverage for claims related to alleged abuse or molestation by your employees or volunteers. It is crucial for daycare providers to carry this coverage to protect their business and reputation, as well as to ensure the safety of the children they care for.
Business Interruption Insurance:
In the event that your daycare is temporarily unable to operate due to a covered event, such as a fire or natural disaster, business interruption insurance can help cover the loss of income and ongoing expenses, such as payroll and rent. This coverage is essential for maintaining financial stability during unexpected disruptions to your business.
Accidental Death & Dismemberment
Accidental death insurance may pay benefits to the beneficiary when the child's cause of death was accidental and unforeseeable. For example, if a child tragically dies while playing on the playground or on a school field trip, accident insurance may pay benefits to that child's family.
Accidental dismemberment insurance helps provide benefits to children and beneficiaries in the event of an unforeseeable and disabling covered accident, such as loss of a limb or other appendage.
Accident Medical Expense Insurance
Accidental medical expense can help cover medical costs to treat injuries caused by a covered accident. For example, if a child is injured on a daycare playground, our accident insurance can help pay for the medical expenses related to their treatment.
Coverage that makes a difference
There are a few coverages that are often not considered as part of your daycare center insurance:
Corporal Punishment Liability: If you or one of your employees is accused of spanking and/or hitting a child, this coverage helps protect you if a parent or legal guardian were to file a claim.
Field Trip Insurance: This offers protection if you take the children to an event outside of the daycare facilities where you typically care for them. It provides liability and property damage protection.
If you host a large party or fundraising event, this affords extra protection for general liability coverage and property damage.
Obtaining the appropriate insurance coverage for daycare providers is critical to protect their business, employees, and the children they serve. Each type of insurance mentioned above addresses different risks and liabilities associated with operating a daycare, ensuring that you can continue to provide a safe and nurturing environment for the children in your care.
Debunking the Myth of Home Daycare Insurance Coverage
A common misconception among home-based childcare providers is the belief that their homeowner's insurance policy will also provide coverage for their in-home daycare business. It is crucial not to fall into this false assumption, as your homeowner's policy typically does not extend to your childcare operations. As a business owner, you need specialized coverage to protect yourself and your enterprise.
Things that impact the cost of Insurance for your Daycare.
If you're an in-home or a commercial building
Whether or not you hire employees
The number of children your care for
The coverage limits you choose for your policies
Whether or not you take children off-site for field trips
Claims history
Overnight Care
Experience
Revenue
Take the necessary steps to ensure you have proper home daycare insurance coverage in place. Each business is different and has different needs.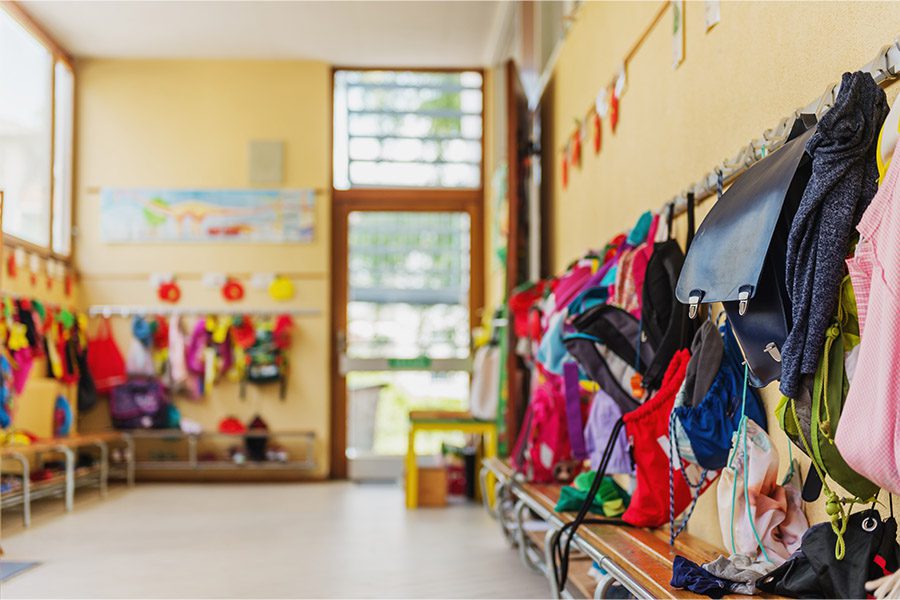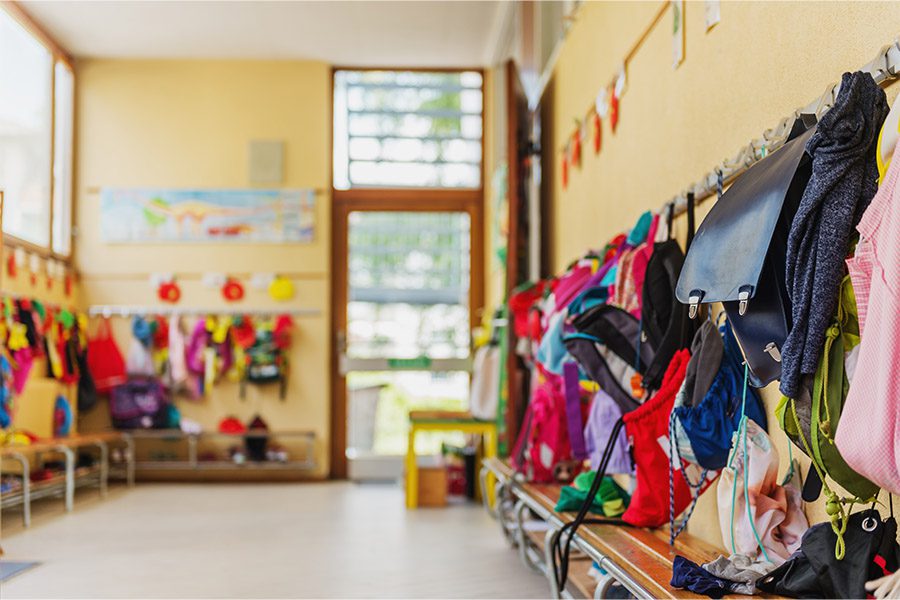 Get Started Today
As an independent agency, we are here to help you find the right Daycare Insurance Coverage.
Get a Quote
  Daycare Insurance Coverage Quote Request
As an independent agency, we are here to help you find the right coverage.
Get a Quote
It only takes a minute to get started.
Fill out the form, we'll be in touch.

Review options with an agent.

Get the coverage you need.
Would you rather discuss this in person? Get in touch with an agent today!